Dear expert,
I tried to plot an USRBIN output along with adult male geometry. Although the single geometry plot is perfect, but with usrbin output, it is getting distorted. Can you please guide to resolve this?
Also, in this case, the usrbin output is plotted for 1 bin projection of y axis. Does this y bin upper and lower limit need to be consistent with the center of the geometry?
For example, the y center of the geometry is set as 20, where as in usrbin, y projection limits are 19.96 and 20.32. Will this create any issue?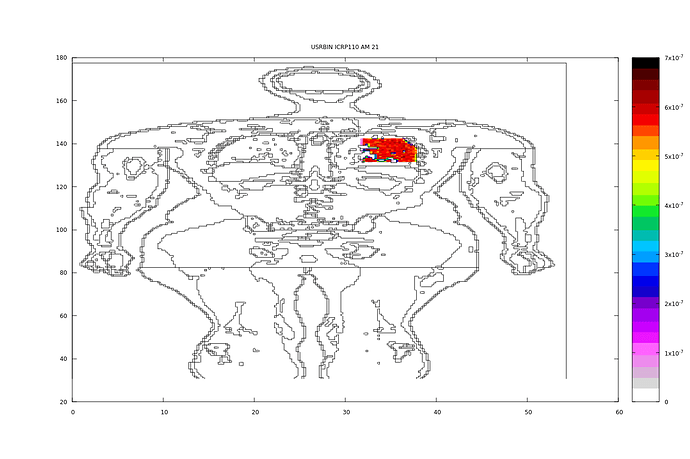 Regards,
Riya