I get the following error message window: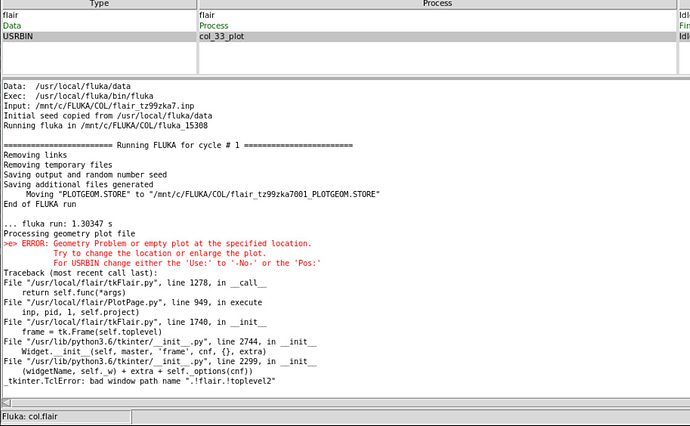 using:
col.inp (39.2 KB)
All of the USRBINs are commented out except FOUR at the bottom of the col.inp file. Everything ran OK using the first TWO, but when I tried to plot the lst TWo is when I got the error. This was after PROCESS followed by OZ procedures, of course.
This info was also sent to Flair automatically with my email.
Thanks, Ralph