Dear FLUKA experts,
I have installed the latest FLUKA and FLAIR versions in my system. I had an older input for a phantom. While I tried to load that I got this warning. I have another system with older FLUKA version and when I checked my input there, no warning messages are shown.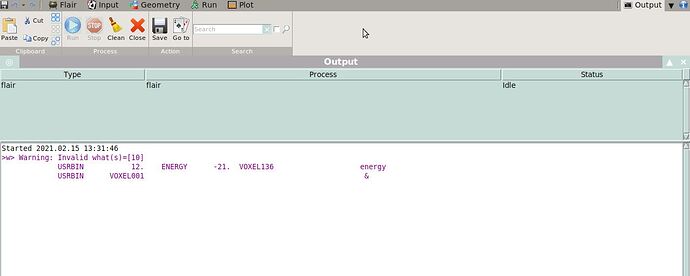 In general, in this new fluka and flair version, the USRBIN with type region is showing this red statement at the bottom, which was not there previously.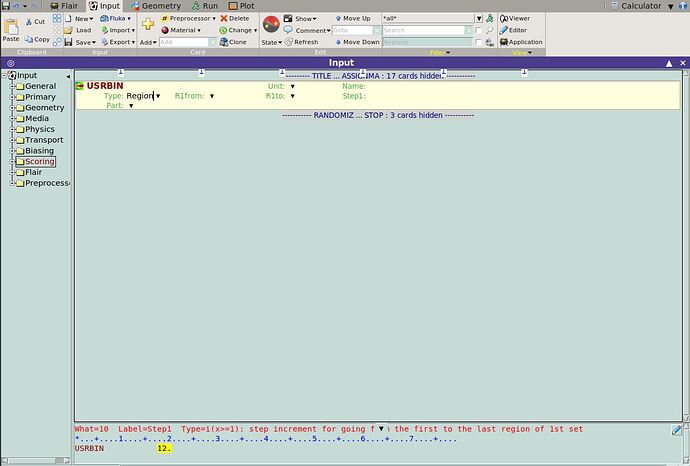 Should I ignore this warning ?
Regards,
Riya