Dear FLUKA experts,
I tried to reproduce the figure 1 b using FLUKA. Following were the beam and target condition:
40 MeV (lab frame) alpha with 116Sn target which will lead to a cm frame energy of 39 MeV. The residue will be 119Te in 1n reaction channel.

The double differential sigma plot was scored for backward direction (150 degree) with a 3 degree angular interval in each side.
The results show significant difference between experiment and simulation (almost 8 to 10 order , even more in some places).
The paper indicated that significant ground state deformation is observed for the residue 119Te. This can influence the neutron production. Is this already modeled in FLUKA ?
I tried with Sn 124 as target for which the ground state deformation is very small. In that case also, the difference between experiment and simulation was 10 times or more.
I am attaching the journal paper as well as simulation.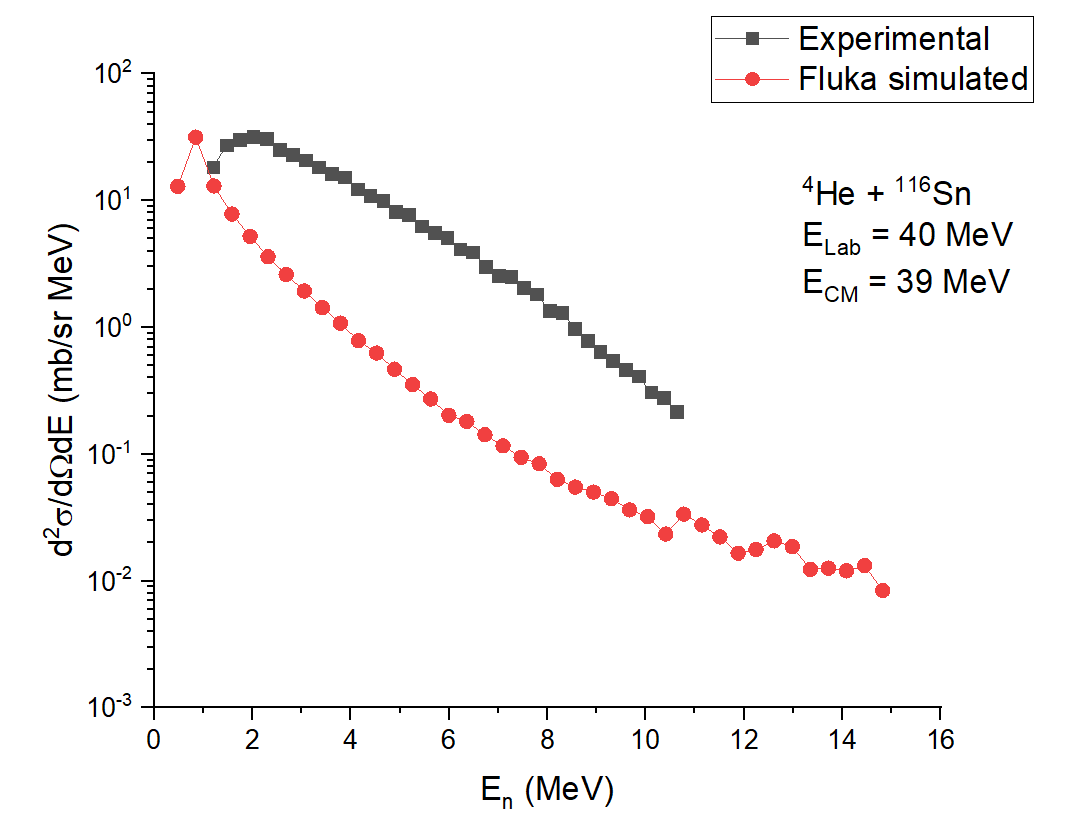 Sn116_40alpha.inp
(2.3 KB)
1-s2.0-S0370269322002799-main.pdf
(925.6 KB)
Regards,
Riya