Hi experts
I am confused with the what 3 option of selecting a unit. Does each USRBDX,USRBIN needs a separate unit number.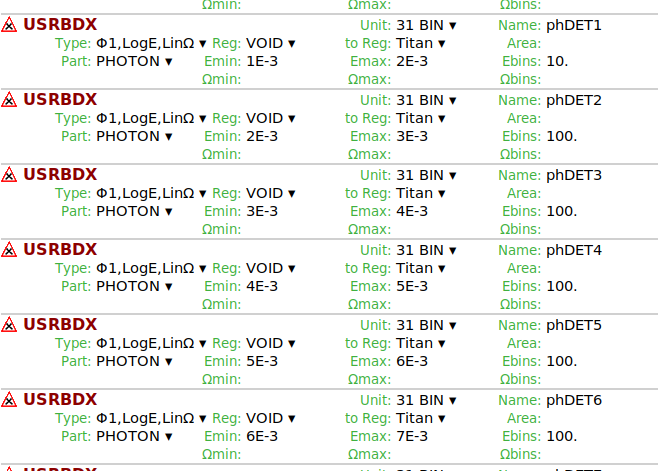 Seen many experts using same bin numbers. Does all info about output stored in same file.
Please explain,
Any simple example would do as I am new to fluka.