Dear experts:
I have some questions for you.
I'm simulating x-rays penetrating a sphere and imaging it on a scintillator.
How can I get the energy distribution of a certain axis (X or Y)? My results are very different from those calculated by matlab.

Why is there no energy deposition at the corresponding position of the ball on the scintillator, even where the thickness of the ball's edge is lower?
Thank you for the help. This is a most useful forum.
This is some results.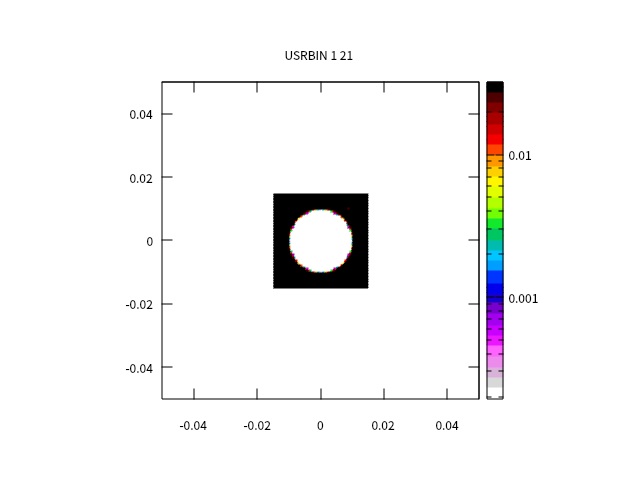 Related documents.inp (1.6 KB)