Hello FLUKA experts,
i am simulating scintillators (LaBr3 & NaI) using photons with different energies / isotopes. The spectrum of photons with an energy of 400keV looks like this:

But when using low energy Photons with 50 keV there will be a gap in the spectrum: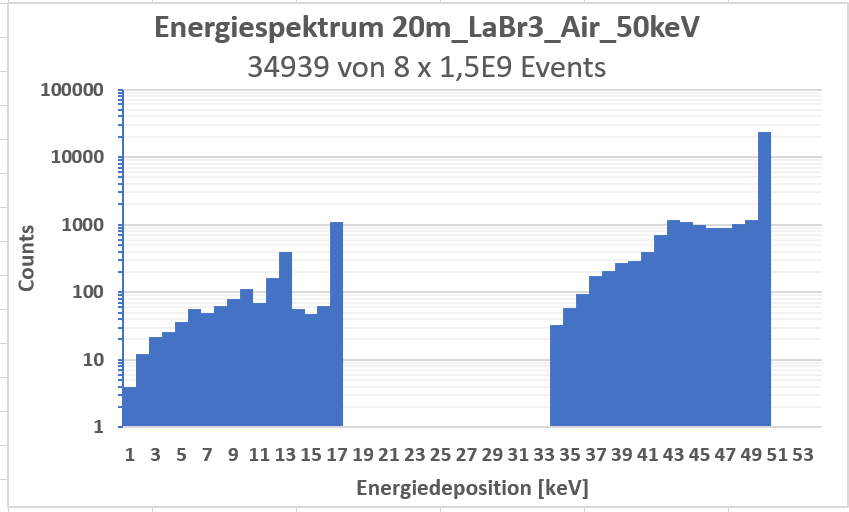 What is the cause for this gap? Do i have to activate something for the correct simulation with low energy photons?
Thanks in advance
Moritz