Dear Fluka experts,
I could draw the Bragg peak with 1D projections from the USRBIN plot in flair (as shown in this figure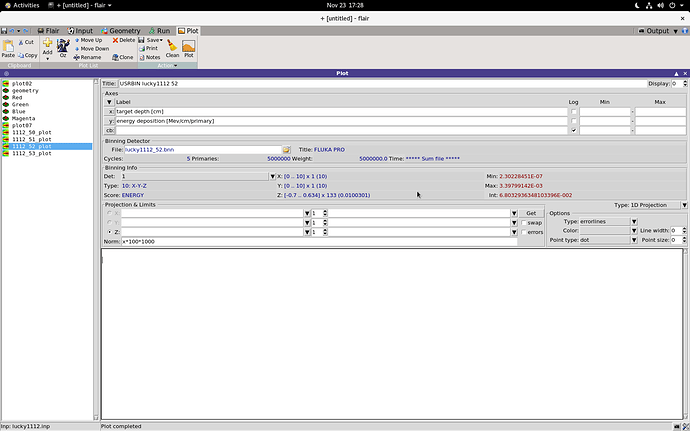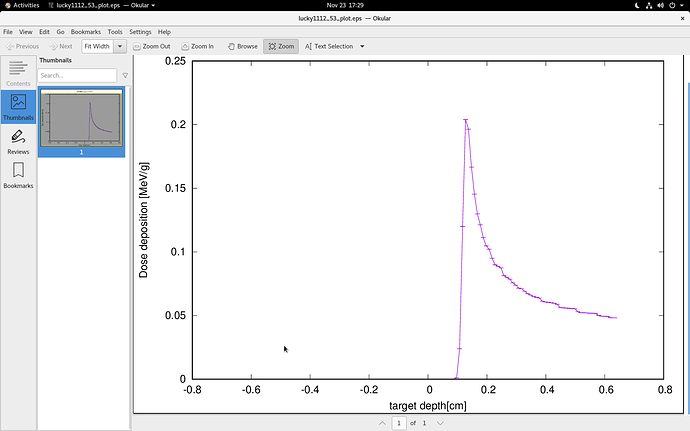 ),
but I want to superimpose multiple Bragg peak curves on the same figure.
I know how to superimpose data with "USR-1D" plot frame in flair.
Does USRBIN plot in flair have a similar function as "USR-1D" plot or are there other ways to superimpose datas ?
Any suggestions or comments will be appreciated.
Best regards,
Qi Ding