Dear Mr. Cerutti,
thank you for your suggestions for improvement. The sphere of 1mm was just to test the input file with an isotope-point-source. Goal of this simulation is to "see" different isotopes in a radioactive cloud, where the detector sits inside of this cloud (for example the isotopes in the atmosphere after the burnings in Tschernobyl in March 2020):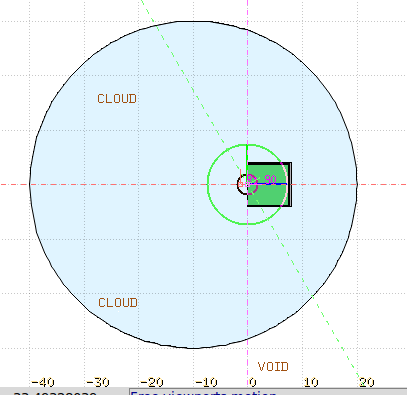 Are there important settings to consider?
And is it possible to detect only gammas? So no beta-rays (of the Cs-137/Ba-137 decay) will be detected?
Thanks in advance, i really appreciate your help
Moritz