Dear FLUKA Experts,
I want to calculate the range of electrons in the material. I use USRBIN card by setting type as X-Y-Z and part as BEAMPART. Then I got the results as follow: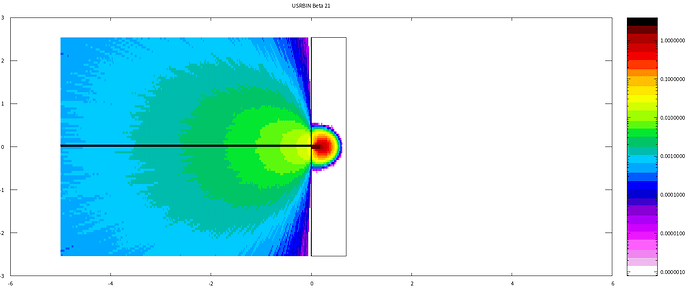 I have some questions:
1.Can we think the thickness in the 2nd pirture is the range of electrons in this kind of material? This statement is not appropriate. In other words, can I use this method to calculate the range of an electron?
2.Can we thickness in second picture can prevent 3MeV electrons ?
3.I don't quite understand the specific meaning of the beampart card. I think it is a card that records the source particles, and I guess the color depth in the 2-D projection picture specifically represents the number of source particles? Is that right?