Dear FLUKA users and experts!!!
I am trying to focus 22 MeV electron beam for different RMS sizes using a triplet quadrupole magnets.
In the attachment you can find the simulation input files (focus_beam.flair (57.1 KB)
focus_beam.inp (22.1 KB)) and the custom routin magnets field (Q1Q3magfld.f (3.5 KB)) that I use in my simulation.
Figure shows (see below) the distribution of the electron beam in the XZ and YZ planes along the direction of the beam for various RMS sizes and resalution (results obtain from USRBIN(BEAMPART)).
The title of each picture is written RMS and the resolution that corresponds to the result.
As you can see, when RMS is 1 mm, 2 mm or less, the beam focusing is fine, but as the RMS beam is 5 mm, 10 mm or more, the focusing area becomes worse (as far as I know, the beam focusing of the electron beam is independent of beam RMS value when neglecting space charge effect (is it right?)).
I would like to obtain a symmetrical focusing electron beam for different RMS beam sizes.
Could you please help me figure this out and tell me what is missing in my simulation and how can I get a symmetric focusing electron beam for different RMS beam sizes?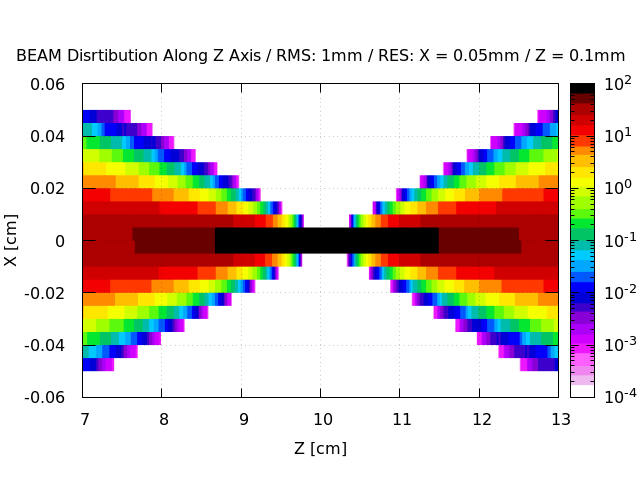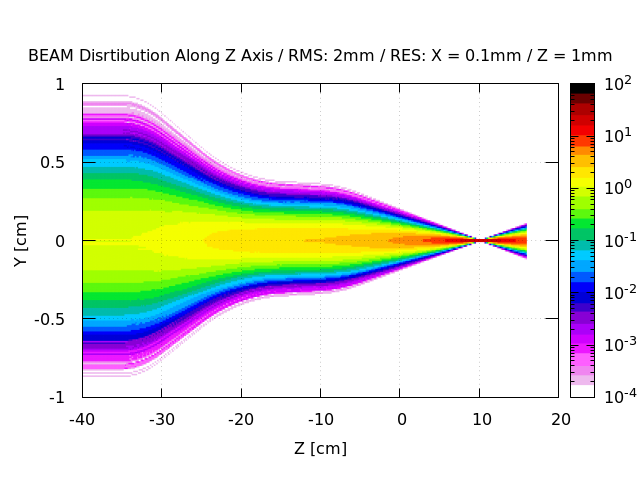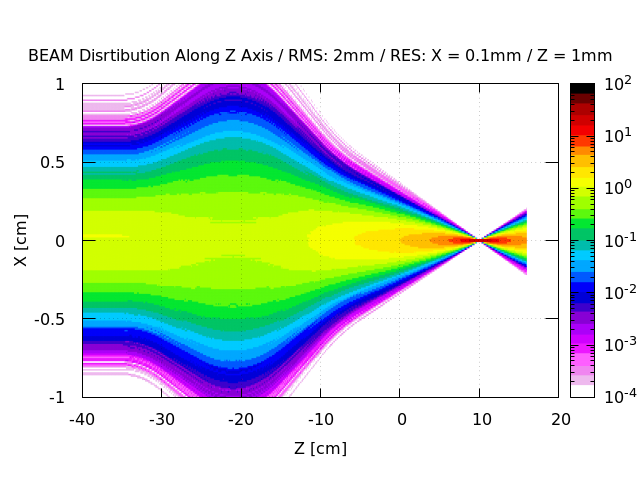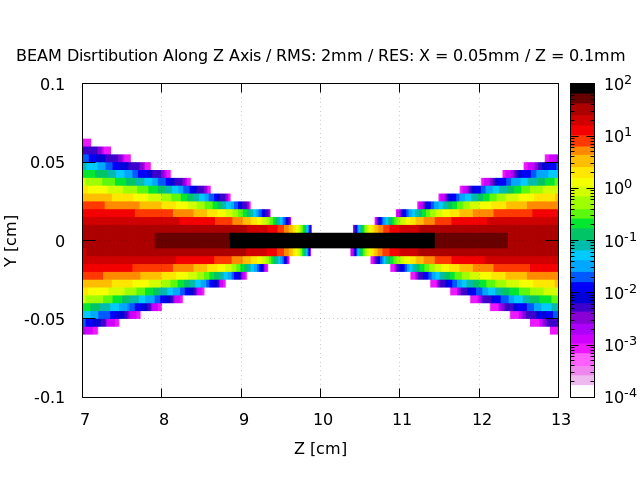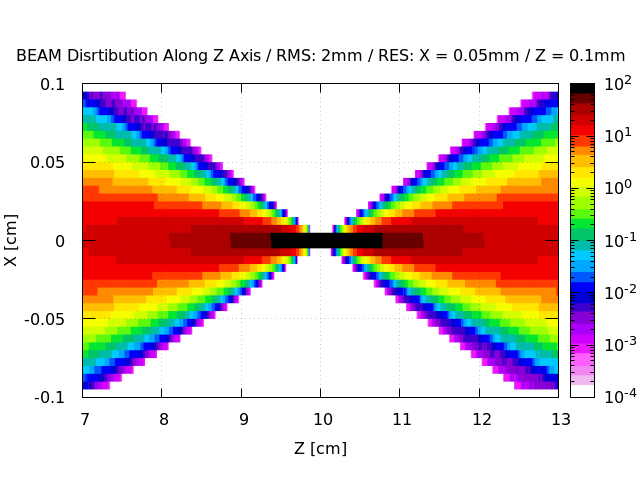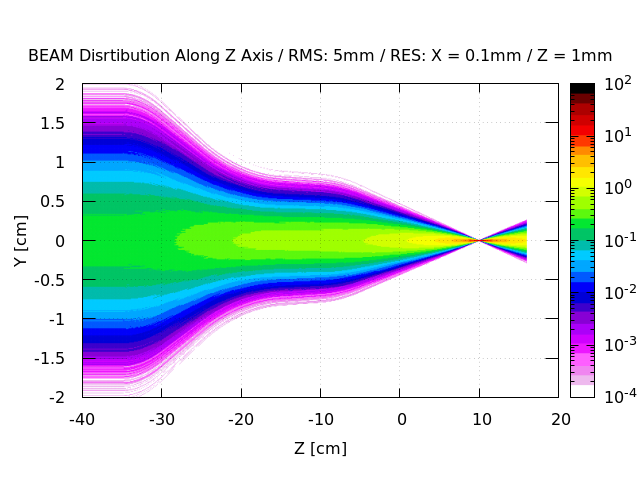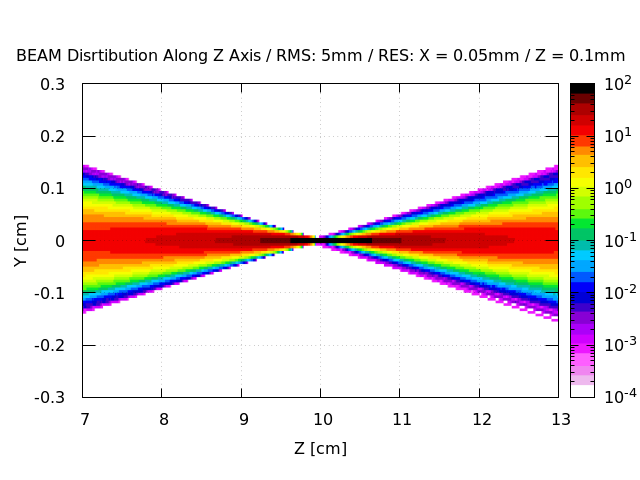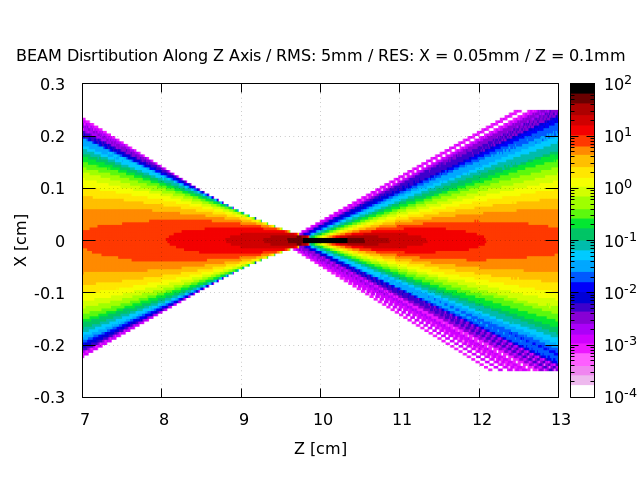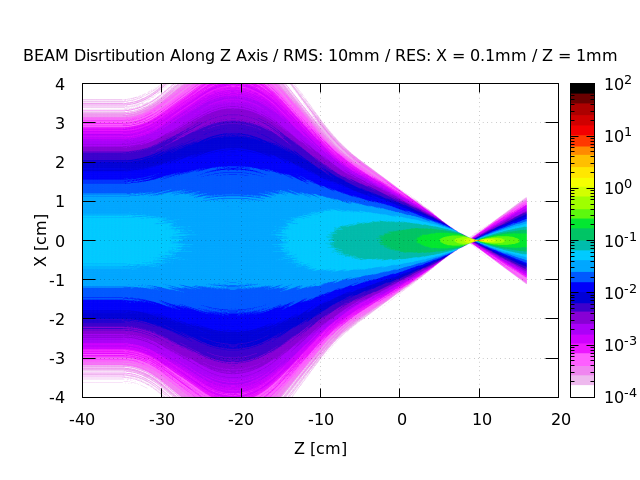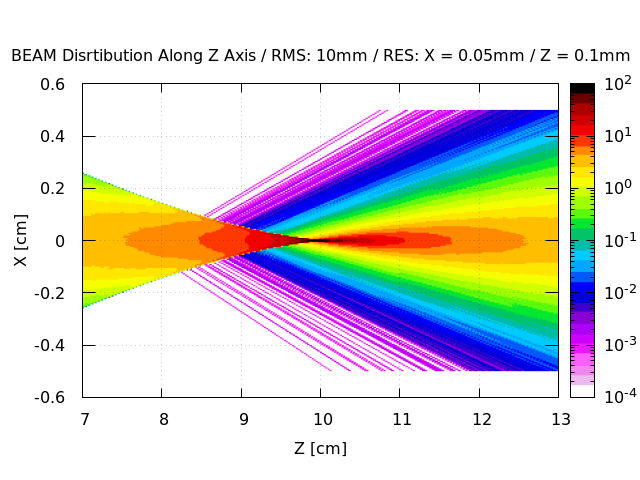 Thanks in advance for any help
Best regards
Zohrab Amirkhanyan