Dear experts
Good afternoon. Can you explain to me what went wrong? I want to generate a SOBP, set by their own energy and weight, here is a screenshot of the error
SOBP.dat (598 Bytes)
sourceSpectrum.f (8.6 KB)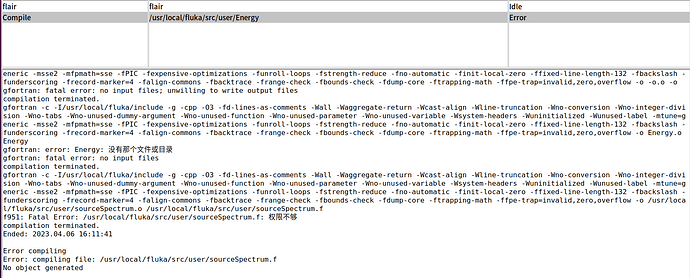 I sincerely look forward to your early answer, I wish you a happy work, happy every day!