Dear @horvathd ,
Continuing the discussion from Questions about source_newgen.f:
I found some doubts regarding your spectra. For example, in that spectra shared in the above discussion, at the initial point, for x = 1E-11 GeV (0.01 eV), the y value is nearly 1E+10 neutrons per cm2 per GeV; whereas in the neutron_spectrum.txt file, that value at 0.01 eV is 2.37979E+14 neutrons per cm2 per eV which is not maching with the fluka obtained spectra.

Apart from this, considering the text file and the source.f shared in the discussion, I tried to reproduce the spectra obtained by you but I got slightly lower value. Is my input correctly made to get the source spectra or am I missing some neutrons because of my geometry ? (I only made small change in the source file by adding a point source coordinate).
neutron_spectrum.txt (2.9 KB)
en.flair (1.9 KB)
en.inp (1.2 KB)
source_newgen.f (9.3 KB)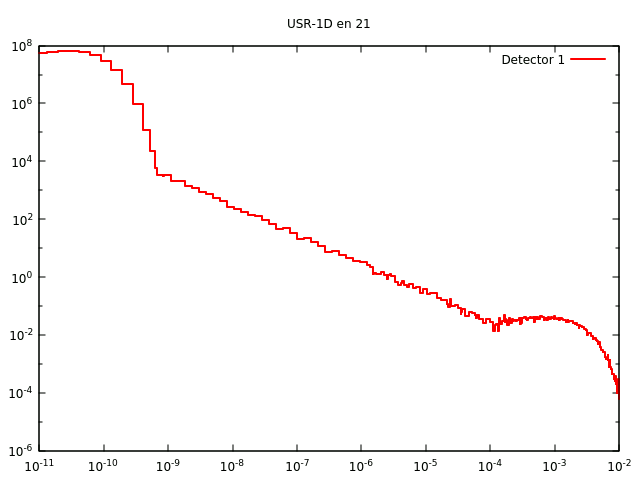 Regards,
Riya